Software know-how meets technology expertise
Individual software solutions for your devices in automation technology
With CodeWrights as an experienced partner, you benefit from both individual software services and pre-developed, tested software modules - offering you a faster time-to-market for your customized product.
Let's get in touch!
More than 20

years of experience

growing expertise since 2002
More than 50

business partners

long-term cooperations and customer relationships worldwide
More than 3000

projects won

using different technologies for various applications
Expand your customer base by making your devices part of a connected ecosystem
Standardized information models accelerate digital transformation. Your devices provide data to be retrieved in apps or cloud services. Using these established industry standards, you create new opportunities for your customers.
Development Services
Your need for a fast, flexible and reliable development partner will be met by our promise to deliver the best customer experience based on latest market technologies, key industry expertise and highest ability to solve problems in an agile environment.
Starting with ideation, requirement engineering through consulting, implementation and test to certification, registration and delivery concepts we support your full device's or application's lifecycle.
Mobile and Cloud Applications
Predictive Maintenance
Device Configuration
Device Monitoring
Cloud-to-Cloud Data Exchange
Industrial Automation Software
Asset Management
Device Configuration
Device Diagnostics
Data Acquisition and Data Preprocessing
Embedded Software
Communication Protocols
Data Modeling
Web-based User Interfaces
Linux Services
Solutions
Using recognized standards such as FDT or FDI, our pre-engineered solutions help you to faster integrate your device with asset management systems or automation ecosystems.
Our prebuild components and solutions
We help you to create your customized product faster & more reliable by using predeveloped and pretested software modules and services
CodeWrights connects
Our software services are just like us: open, clever and reliable.
Book an appointment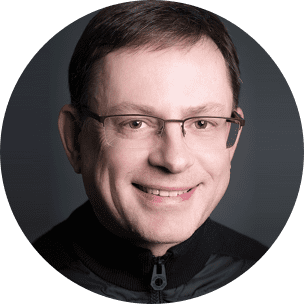 Sven Giesecke Director Sales & Product Management
Phone: +49 (0)721 352399 50
EMail: sales@codewrights.de